Halloween is not far away, and while my kids enjoy all of the candy they get, my favorite part by far is all of the festive desserts and treats to be made! Today I am sharing some super cute and spooky Halloween desserts that you will enjoy making too!
1. Witch Hat Brownie Pops
These brownie pops are not only super cute and festive, but they look amazingly delish as well!
(Via Major Hoff Takes a Wife. )
2. Chocolate Almond Flour Sugar Cookies.
These chocolate almond flour sugar cookies look like they would melt in your mouth! Their dark color already gives them a Halloween feel so there's no need for elaborate decorating. Smooth on some buttercream icing and mini chocolate chips and you've got yourself some tasty Halloween cookies!
(Via Meaningful Eats)
3. Halloween Rice Krispie Pops
Rice Krispie treats are one of America's most favored desserts ever. These Halloween Rice Krispie Pops will be an even bigger hit at your next Halloween party, since they are dipped in chocolate and sprinkled with one of my favorite sprinkle brands, Sprinkle Pop.
(Via The Saucy Fig)
4. Frankenstein Halloween Rice Krispie Treats
Here's another decorated Rice Krispie treat that is sure to be a crowd pleaser. These Frankenstein Halloween Rice Krispie treats are so cute and festive, and look really fun and easy to make!
(Via A Table Full of Joy)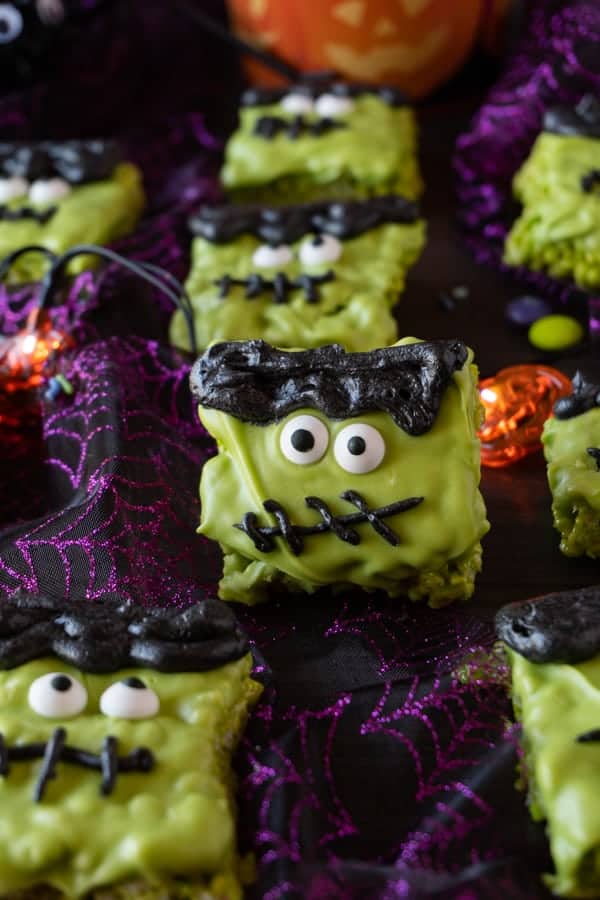 5. Halloween Graveyard Cake
Kit Kats are another one of America's favorite treats, and this cake is literally surrounded by them! This Halloween Graveyard Cake is for you if your looking for a chocolate Halloween dessert this year!
(Via I Heart Nap Time)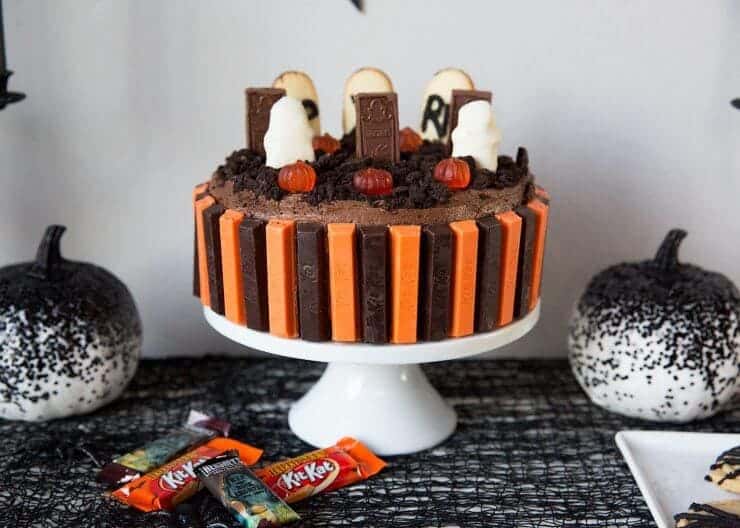 6. Easy Oreo Pumpkin Pops
These easy Oreo Pumkin Pops are just too cute. They would make a great class gift or just a fun activity to do with the kids!
(Via Suburban Simplicity)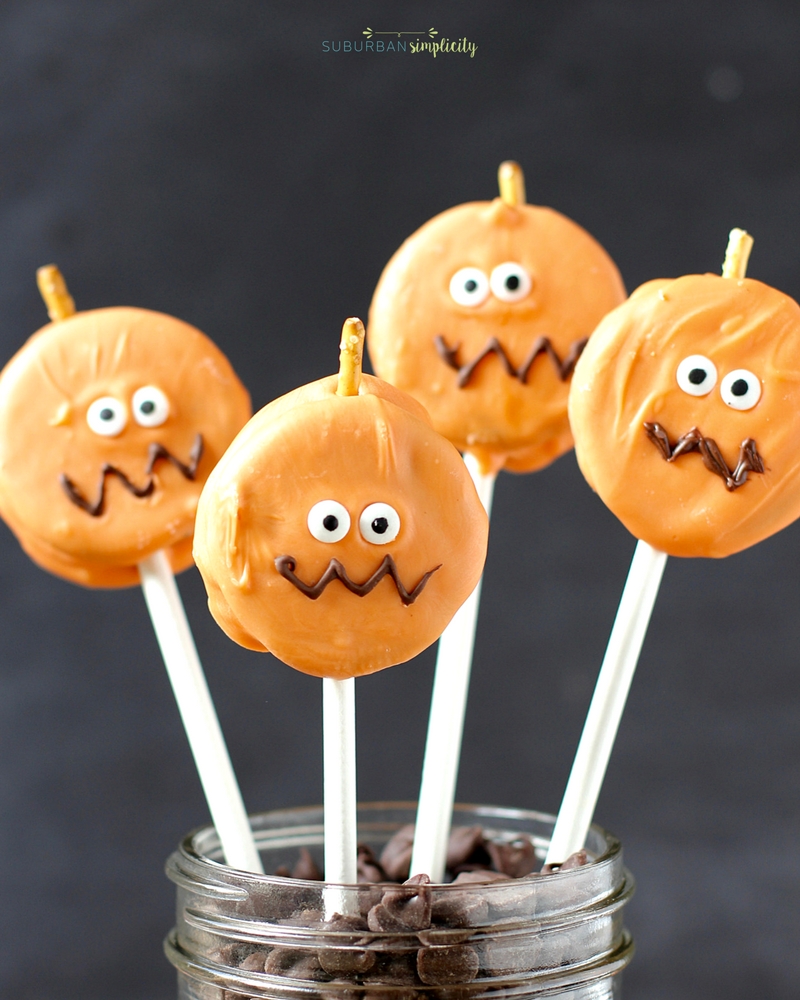 7. Halloween Pumpkin Pie
Honestly, I don't make many pies, even around the holidays. BUT I want to make this one! This Halloween Pumpkin Pie is so neat! And Sophia has a great tutorial to show you how to make this awesome pie at home!
(Via Partylicious)
8. Graveyard Candy Apples
These Graveyard Candy Apples look like such a delicious treat! They are decorated with chocolate, almonds, pecans and potato chips! If you love the sweet-salty mix, these apples are for you!
(Via Easy Cooking With Molly)
9. Halloween Witch Hat Cupcakes
These Halloween Witch Hat Cupcakes will make the perfect spooky Halloween dessert. Not only are they loaded with dark chocolate icing, chocolate cookie sandwiches and kisses, they also have a sweet surprise inside!
(Via Simply Happy Foodie)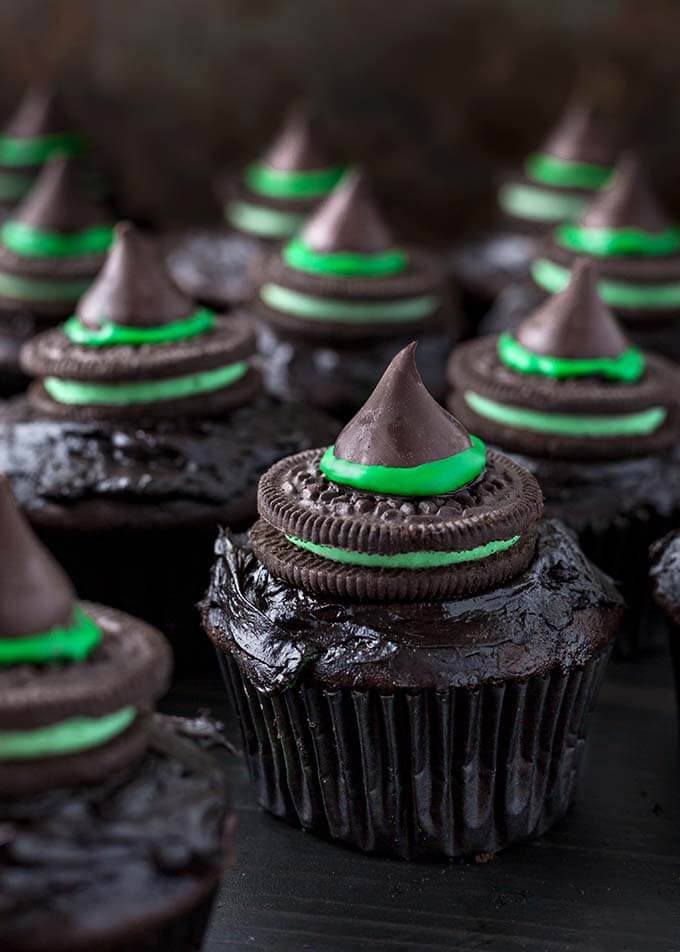 10. Halloween Spider Cake
I just adore this awesomely decorated Halloween Spider Cake! Think it looks hard? Caroline shows you how to recreate it with some pretty awesome tutorials over on her blog!
(Via Love Cake Create)
11. Caramel Apples
These caramel dipped apples aren't just for Halloween, but I had to include them because they just look so darn good! Caramel apples are a heavenly treat for any day in fall.
(Via Peter's Food Adventures)
12. Bloody Cups For Halloween
And last but not least, these Bloody Cups for Halloween look amazing! And you'll never guess that they are vegan and gluten free! Head on over to Bianca's Blog where she shows you how to make them.
(Via Elephantastic Vegan)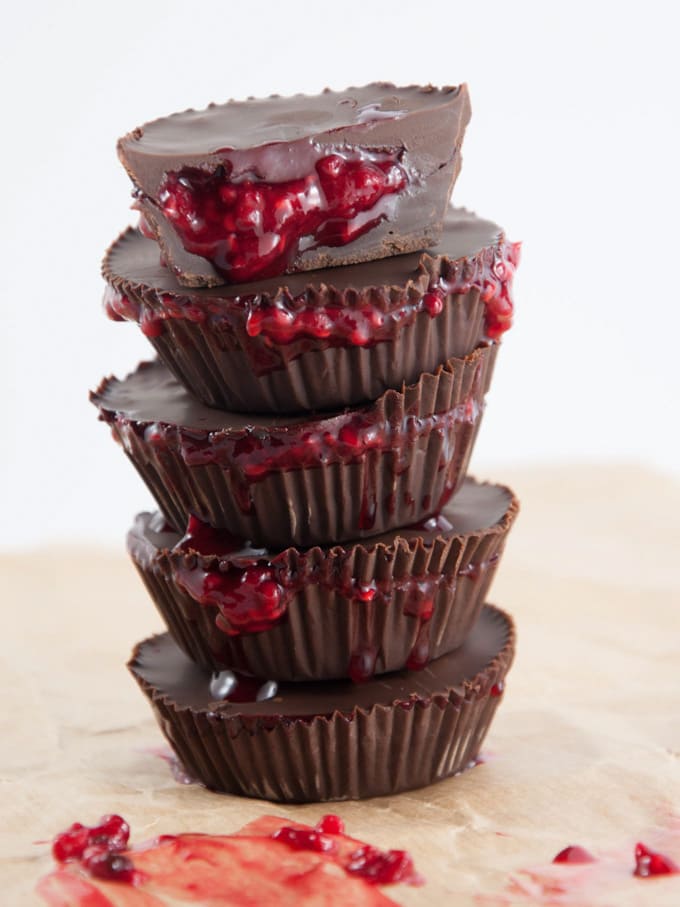 I hope these fun Halloween Desserts have inspired you to bake up something creative this Halloween! Let me know which one you try and be sure to follow me on Pinterest for more spooky and delicious treats!
Happy decorating!
~Nicole